Mark Zuckerberg has recently unveiled Threads, a brand-new application developed by the Instagram team that focuses on text-based sharing. Whether you're an enthusiastic content creator or a casual poster, Threads provides a distinct space for real-time updates and public conversations. The ultimate goal is to make Threads compatible with open and interoperable social networks, as they are believed to shape the future of the internet.
Instagram, a platform connecting billions of individuals worldwide through photos and videos, serves as the foundation for Threads. With Threads, the aim is to take the strengths of Instagram and expand them into the realm of text, fostering a positive and creative environment for expressing ideas. Similar to Instagram, Threads allows you to follow and connect with friends and creators who share your interests, both within the Instagram community and beyond. Furthermore, you can utilize the existing suite of safety and user controls that Instagram offers.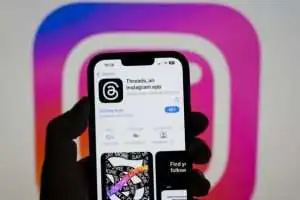 Seamless Integration from Instagram
Getting started with Threads is a breeze – simply log in using your Instagram account. Your Instagram username and verification will seamlessly transfer over, giving you the option to personalize your profile specifically for Threads.
For individuals under 16 years old (or under 18 in certain regions), Threads automatically defaults to a private profile upon joining. You have the choice to follow the same accounts you do on Instagram and discover new like-minded people. Moreover, Threads inherits the core accessibility features available on Instagram, such as screen reader support and AI-generated image descriptions.
Tailored Content at Your Fingertips
Threads present a feed comprising threads posted by the accounts you follow, as well as recommended content from new creators you haven't yet discovered. Each post can consist of up to 500 characters, accompanied by links, photos, and videos up to 5 minutes in length. Sharing a Threads post to your Instagram story or as a link on any other platform is effortless.
Drown Out the Noise
Threads are equipped with tools designed to foster positive and productive conversations. You have control over who can mention or reply to you within Threads. Similar to Instagram, you can add hidden words to filter out replies containing specific terms. Managing profiles on Threads is also straightforward – you can unfollow, block, restrict, or report a profile by tapping the three-dot menu. Accounts you've blocked on Instagram will be automatically blocked on Threads as well.
Safety and Community Guidelines
As with all of Meta's products, safety remains a top priority. Instagram's Community Guidelines govern content and interactions within the Threads app. With over $16 billion invested since 2016 in building robust teams and technologies dedicated to user protection, Meta continues to advance its industry-leading integrity efforts and investments to safeguard the community.
Embracing Interoperable Networks
Threads have plans to become compatible with ActivityPub, an open social networking protocol established by the World Wide Web Consortium (W3C) – the organization responsible for the open standards that power the modern web. This compatibility would enable Threads to seamlessly interact with other apps that support the ActivityPub protocol, such as Mastodon and WordPress. As a result, new types of connections that are currently limited on most social apps would become possible. Various platforms, including Tumblr, have expressed intentions to support the ActivityPub protocol in the future.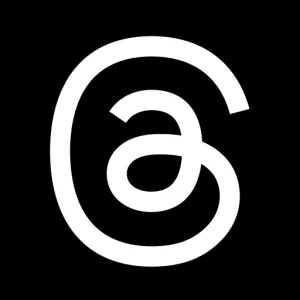 Threads aim to offer users greater control over their audience. Collaborating with ActivityPub, the app plans to provide users with the option to stop using Threads and transfer their content to another service. The vision is to allow users of compatible apps to follow and engage with Threads users without requiring a Threads account, and vice versa. This development would usher in an era of diverse and interconnected networks. Public profiles on Threads would make posts accessible from other apps, effortlessly expanding one's reach. For private profiles, users would have the ability to approve followers and interact with their content, similar to the Instagram experience.
Beyond the ability to follow one another, open social networking protocols offer numerous advantages. Developers can create innovative features and user experiences that seamlessly integrate with other open social networks, speeding up the pace of innovation and experimentation. Each compatible app can establish its own community standards and content moderation policies, granting individuals the freedom to choose spaces aligned with their values. This decentralized approach, akin to the protocols governing email and the web itself, is believed to play a vital role in the future of online platforms.
Threads: A Step into a New Era
Threads marks Meta's first foray into developing an app that aligns with an open social networking protocol. By joining this rapidly expanding ecosystem of interoperable services, Threads aims to assist individuals in finding their communities, regardless of the app they use.
What Lies Ahead
Threads is being rolled out today in over 100 countries for both iOS and Android. Residents of these countries can download the app from the Apple App Store and Google Play Store. Furthermore, Threads has plans to introduce several new features in the near future, enhancing the discovery of threads and creators of interest. These additions include improved feed recommendations and a robust real-time search function for following topics and trends.
Your feedback is highly valued as Threads continues to evolve, and the team is dedicated to building new features and introducing exciting ways to connect on the app.