Your institution's website is often the first point of contact for prospective students, so it's crucial to make a strong first impression. Zenoids are tailored to the unique requirements of your organization. Their team of skilled developers can create a responsive website that is attractive visually, user-friendly, and search engine optimized.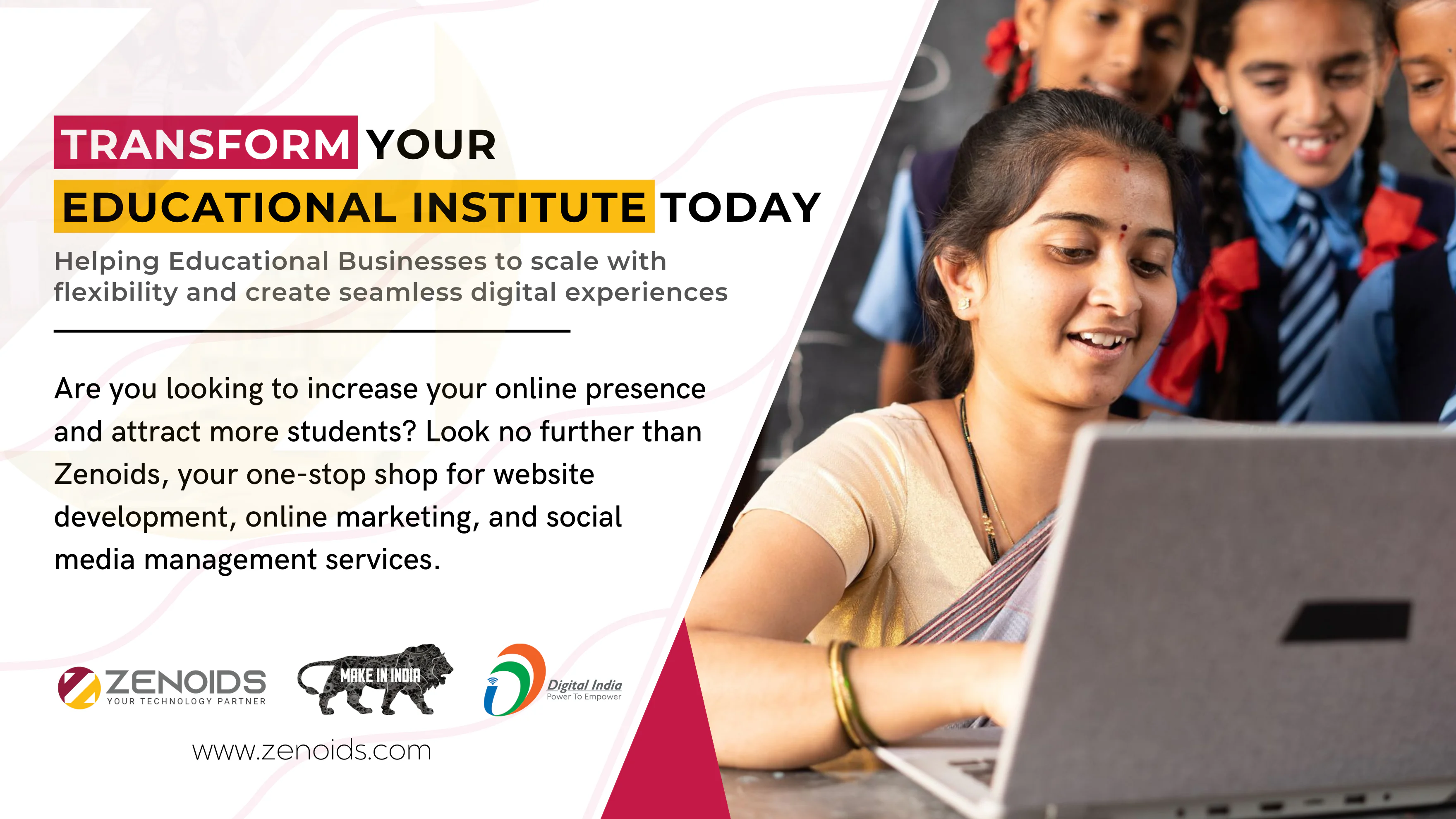 A website has evolved into an essential asset for educational institutions in today's digital age. Institutions can inform a larger audience about their programs, courses, faculty, and team members by using a website. Also, it improves communication with your customers by offering a platform for teamwork and information sharing, including students, parents, faculty, and the community.
A website is important for educational institutions for lots of reasons, such as: 
Updated information: A website is an effective way to provide information to students, parents, and the community. Information regarding classes, instructors, Student/School Activities, events, the news, and other topics may be included.
Enhance communication: A website can improve communication between the institution and its stakeholders. It could provide a platform for instructors, staff, and parents to collaborate, as well as enable students to get information.
Gains confidence: An educational institution's website might become more trustworthy if it is informative and well-designed. It can draw in prospective students and benefactors while showcasing the institution's accomplishments and capabilities.
Increases accessibility: A website makes information accessible 24/7 from anywhere in the world. This can be particularly helpful for distance learners, international students, or those who cannot physically visit the institution.
Facilitates online learning: A website can offer students a platform for online learning that includes course materials, homework, tests, and discussion boards.
In general, a website is a useful tool for educational institutions to increase their users' exposure, communication, and accessibility.
Why Choose Zenoids?
With a track record of success, Zenoids has helped educational institutions in improving their internet visibility and enroll more students. They are knowledgeable about the particular difficulties that institutions come across and have the know-how to create effective solutions. Their team of developers works closely with each client to create customized strategies that meet their specific needs.
If you're looking to increase your institution's online presence, attract more students, and stay ahead of the competition, Zenoids is the right partner for you. To discover more about their offerings and how they can assist you in achieving your goals, get in touch with them right away. Contact us today!